In this Sri Lanka travel guide, we share the best places to visit and the attractions which should be on your travel itinerary. Sri Lanka is an island of bustling cities, secluded tea fields, impressive National Parks home to wild elephants and leopards, sandy beaches and good surf spots. Sri Lanka has many beautiful destinations to visit — so where should you go?
---
Sri Lanka Itinerary
Three or four weeks is ideal for this Sri Lanka travel itinerary. We travelled this route in 4 weeks but have given some additional destinations in Sri Lanka that you might choose to include on your own travel route. We found travelling between places in Sri Lanka reasonably easy but it can be time consuming due to slow buses and local trains and there is limited information online.
We recommend following this route in a clockwise direction so that you can tackle hectic cities and mountain hikes first, and end your trip with some time relaxing on the beach. It is possible to travel the same do this travel itinerary anti-clockwise if you want to get straight to the beaches.
Our Sri Lanka travel route: Negombo — Kandy — Nuwara Eliya — Ella — Udawalawe National Park — Mirissa — Weligama — Dalawella Beach — Galle.
---
Our Sri Lanka travel guide focuses on the centre and south of Sri Lanka. There are so many amazing places to visit in Sri Lanka, so here are our favourite destinations and recommendations for what to do in Sri Lanka.
Negombo
We started our Sri Lanka travel route in Negombo. This is the closest town to the airport. Unless you're specifically planning to see Colombo, it makes more sense to stay the night in Negombo on the day that you fly into Sri Lanka than to travel for an hour into the capital city. You can catch a bus from Negombo bus station directly to Kandy without needing to go via Colombo.
Best homestay in Negombo: Kick off your Sri Lanka trip with a good night's kip at Grand Traverse Homestay. Accommodation is basic but it's everything you need for a one-night stopover and Rasika and his wife will take good care of you.
---
Kandy (2 days)
Kandy is known as Sri Lanka's historical city. Its noisy, busy and crowded, but well-loved by its residents. Grab a tuk-tuk and head to the Royal Botanical Gardens with its avenue of tall trees. Make it to the Temple of the Tooth for sunset. From the temple, you can see a glorious sunset of deep pinks and bright oranges. Don't be tempted to visit the temple during the day because the sunset makes the experience much more special. Head up to the white Buddha statue on the hill by foot or by tuk-tuk in the late afternoon once the sun is less harsh. Catch the train from Kandy to Nuwara Eliya or Ella.
Best homestay in Kandy: Stay at Heavenly Home, located a short 10-minute tuk-tuk ride outside of the hectic Kandy city centre. Enjoy home cooked food better than anything you can get in Kandy. Book to stay at Heavenly Home on Airbnb (get £25 off your first Airbnb booking here).
Best restaurants in Kandy: The food scene in Kandy is basic. If you can, it's better to get a great homestay where you can eat home cooked meals. Many of the restaurants are not as hygienic as foreigners are used to. If you do eat out, we recommend Balaji Dosai, a vegetarian chain which serves dosas and curry.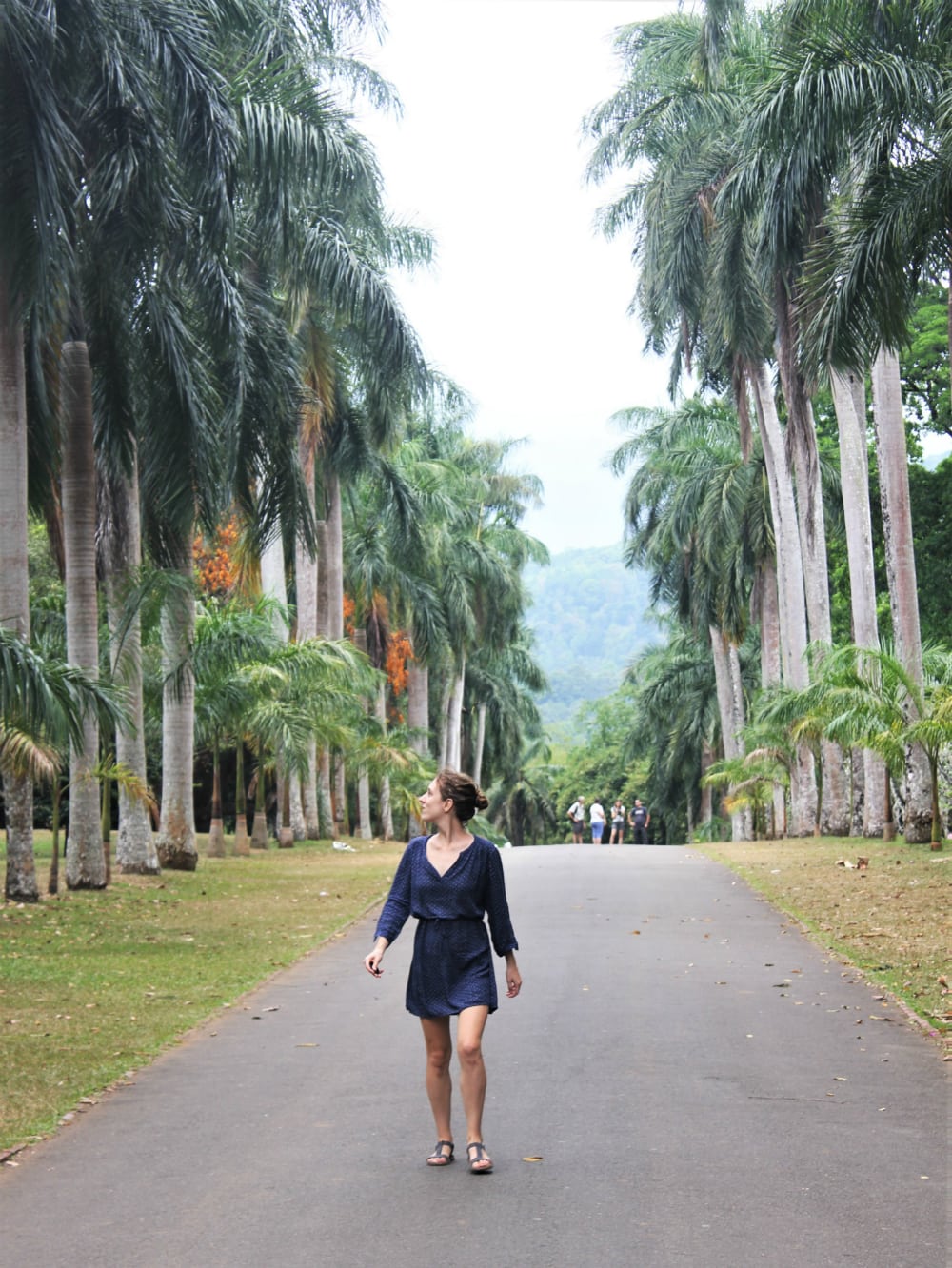 ---
Train Ride from Kandy to Nuwara Eliya or Ella (half or 1 day)
From Kandy, you can take Sri Lanka's iconic train ride through the tea fields to Nuwara Eliya. If you're tight on time or don't want to stop off, you can take the train directly onto Ella. This romanticised train ride has scenic views of rolling tea fields but it's a packed train and you'll likely be standing up for the most of the journey.
The train overflows with tourists and locals and people have to push hard to get on. We were too polite (we're British after all) and were the last on which meant the first two hours we were hanging out the door, clinging onto the handrails. It's a 4-hour train ride to Nuwara Eliya or a 7-hour ride to Ella. We went straight through to Ella.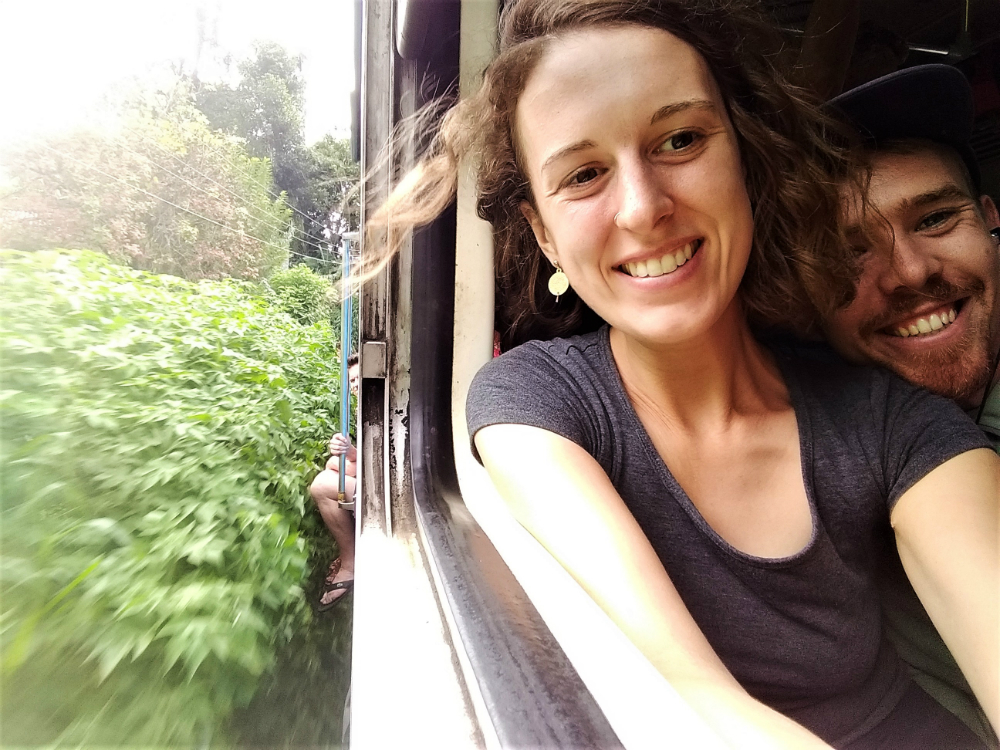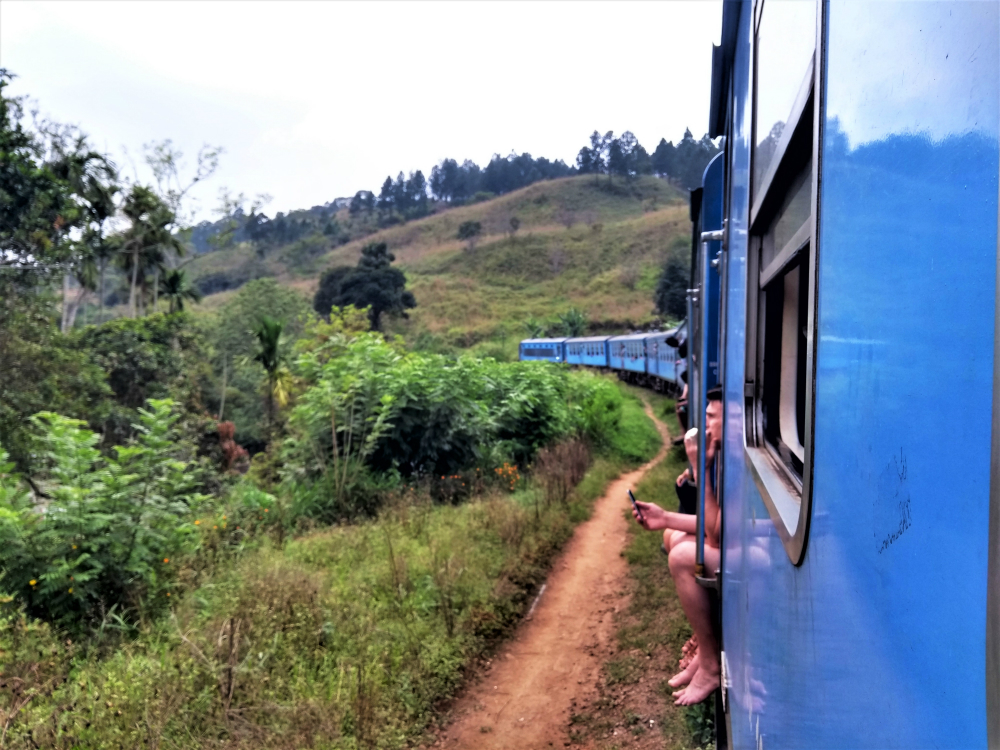 ---
Nuwara Eliya (1 day)
Nuwara Eliya is known as Little England. It's a colonial town with a cool climate and beautiful tea fields. We didn't stop but many people break up the train journey by stopping overnight here.
---
Ella (3-4 days)
Ella is a town in the Sri Lankan highlands. Ella is a popular destination for hiking through the tea fields. There are three well-known hikes here including Little Adam's Peak, Ella Rock and Nine Arches Bridge. We fell in love with the scenery in Ella and wished we could've hiked there forever. In Ella town, there are many cooking classes on offer if you want to learn to make Sri Lankan curries for yourself! Take a jumper — the climate here is cooler than other places in Sri Lanka and can be cold at night.
Best homestay in Ella: Rose Dale Homestay is the perfect place to stay in Ella. Just a 15-minute walk from town down the railway tracks. Incredible views. Book a stay at Rose Dale Homestay through Airbnb. You can get a discount on your first Airbnb stay with this link.
Best restaurants in Ella: For the best food in town, go to Matey Hut. The vegetable and coconut salad is great. Next to Rose Dale Homestay and on the walk to Ella Rock is Garden View Restaurant. This open-air restaurant serves up lovely home cooked food. The "garden special" curry made with vegetables from their garden was our favourite.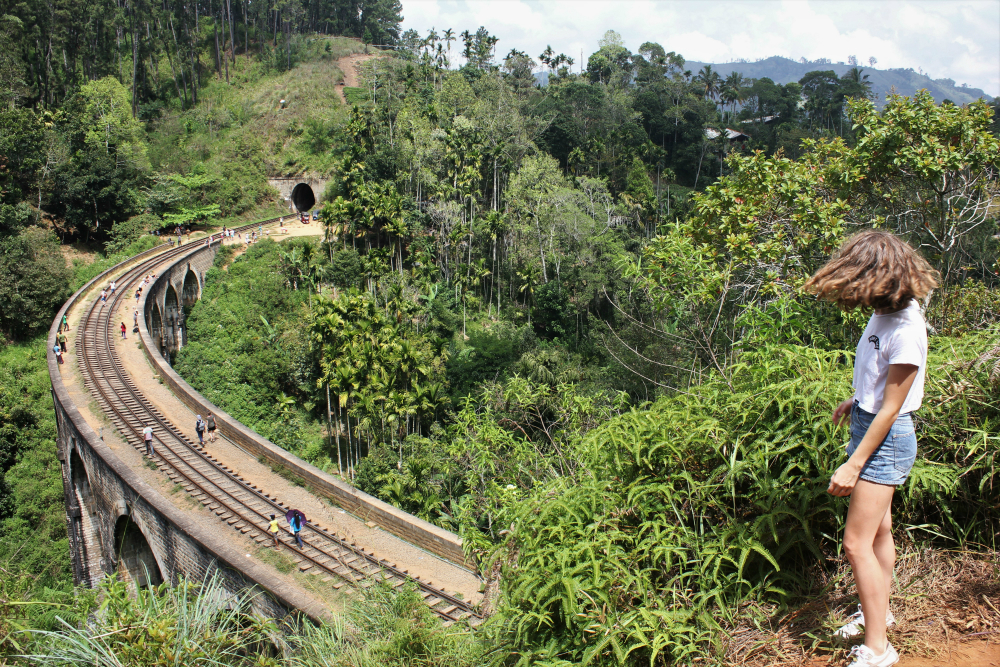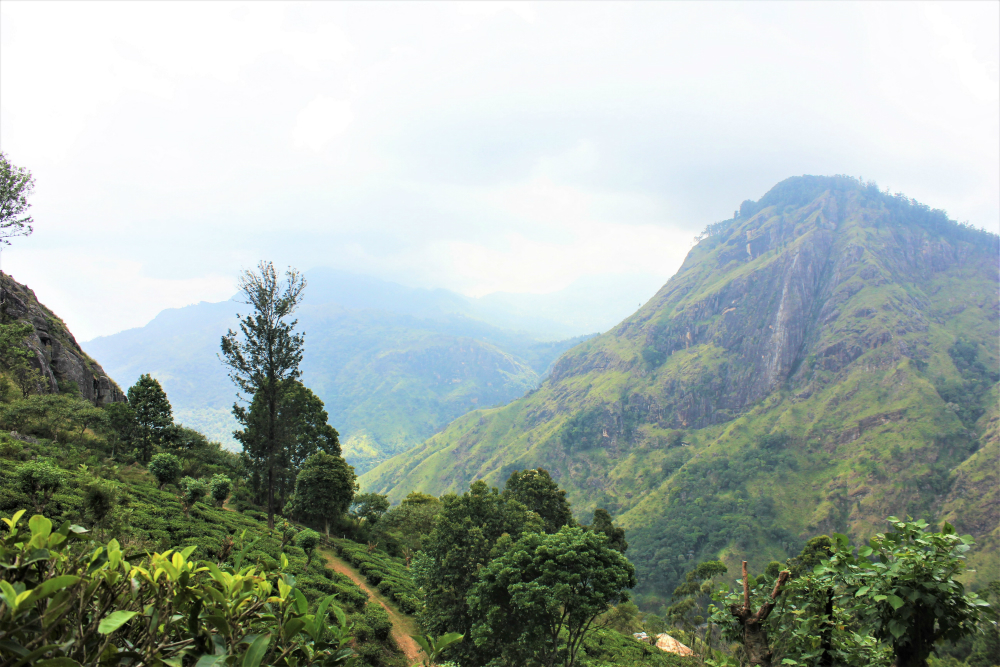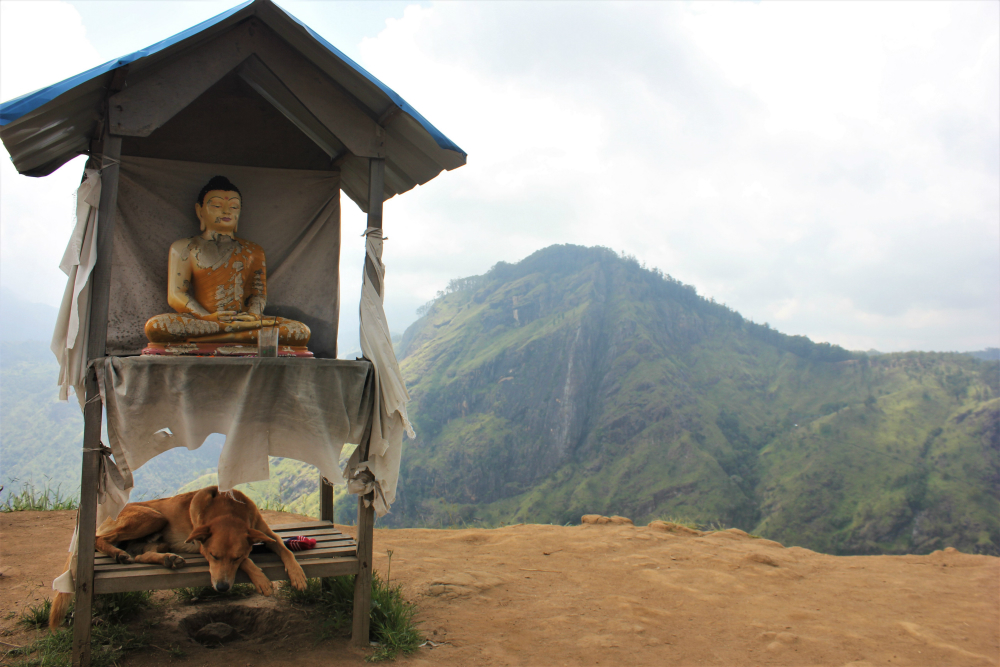 ---
Udawalawe National Park (2 days)
Sri Lanka's National Parks are home to incredible wildlife, including wild elephants. Only 2 hours south of Ella is Udawalawe National Park, one of the best places to see wild elephants in Sri Lanka. On our half-day safari in Udawalawe, we saw herds of wild elephants, water buffalo, crocodiles, monkeys, peacocks and eagles. Our safari driver was responsible and respectful of wildlife. A half-day safari costs 6000 rupees per person. Don't miss this Sri Lanka travel experience. If you have more time in the area, the Elephant Transit Home that cares for orphaned baby elephants until they can be released back into the wild is worth the stop.
Yala National Park is further south and another popular safari spot because of the chance of seeing wild leopards.
Best homestay in Udawalawe: Walawa Cottage was our home during our trip to Udawalawe National Park. Our homestay host organised our excellent safari for us on the same day we arrived. Though the food wasn't as outstanding as our other homestays, it filled your belly after a day out in the park.
Best restaurants in Udawalawe: There are basically no restaurants in Udawalawe! When visiting the National Park, you'll need to eat meals at your homestay.